"Everything I learned, I learned from the movies." -Audrey Hepburn
Watching movies is one of my favorite past times
―I would even be so bold as to call it a hobby.
We all have our favorite movies, and as Audrey so eloquently put, we learn from them.
One component of movies that I believe is immensely important to our learning experience is the orchestral score. To me, it's almost like a hidden gem tucked away in the film that most movie watchers take for granted. Without it, the movie would be lifeless. There are some scores that are so inspiring and unforgettable that they stay with you even after you leave the theater.
Today, I'm going to share with you a selection of my favorite film scores.
Let's get into it, shall we?
This film has always held such a special place in my heart. I'll tell you a (not so) secret―I'm an avid romantic movie watcher (I know, I know...I can't help it, okay!) so of course I love Titanic. I would like to argue that it may be my favorite movie of all time BUT I watch and love so many movies it's hard to say for sure. What I do know is, I could watch this movie countless times and still get emotional from start to finish.
James Horner (who recently passed away in June) was one of the most brilliant composing minds in modern film. Not only did he write for Titanic, but he composed for several other major movies in the past 25 years.
There is so much I could say about this score, but I will try and keep it simple. The music envelops you in a magical and incomprehensible love shared between Jack and Rose. It allows you to feel the fear that accompanies the rush of feelings, yet calms you and it feels as if the feelings, though fast, are steady and trustworthy. Like the ocean, it shows you love can be powerful and never ending.
My favorite piece from the score would have to be Hymn to the Sea. I think it really captures all of the emotion that I mentioned and then some. Whenever I listen to it, I am always moved to (melancholy) tears...It's so beautiful.
2. Lord of the Rings: Return of the King
First off, let it be known that I will find a way into Middle-earth so that I can be with Legolas (all of the Buzzfeed quizzes on Facebook say I'm really an elf anyways).
Whenever I choose a Lord of the Rings movie to watch, I always find myself picking Return of the King. Now of course I love the whole series...what kind of fan would I be if I didn't? There's action, romance, comedy...and it never fails to get me into an adventurous mood.
This score was written by Hans Zimmer, who has written the scores for famous movies such as The Lion King, The Dark Knight, Pirates of the Caribbean and many more.
As I said before, this score makes me feel very included in Middle-earth. A lot of the time the songs have very a low, constant sound in the strings and low brass

―and I think it brings a validity to the film that it wouldn't have without the music.
My favorite song from the score would have to be Return of the King specifically because of Aragorn singing Elendil's Oath (at 3:47 in the video I linked). I don't know why, but to me this is the one song that wraps up the whole series. It feels complete and whole although the story isn't over at this point in the movie.
3.Up
In my opinion, this movie has everything a Pixar movie should contain

―comedy, beauty, and a wonderful message that all viewers can learn from. T

he music is incredibly touching as well. With influences from Big Band and Swing music, this score is sure to win your heart. And just in case the music doesn't, the characters most
definitely will (Doug the Dog and Kevin never fail to make me laugh). The dynamic change made in Carl

Fredricksen's heart
because of the influence of Russell, an enthusiastic cub scout also
adds to the beauty of the film.
The composer, Michael Giacchino is most known for his work on the hit television show Lost (You caught me
―I was a major Lostie
) and for good reason. The way he can weave one melody into a whole score is simply phenomenal.
I think my favorite soundtrack from this movie would have to be Married Life. It very clearly shows the progression of Carl and Ellie's life together, and how Carl's life changed when he was alone.
Overall, this movie makes me laugh, shed a tear or two, and smile at the end so if you have not watched it, I suggest you do!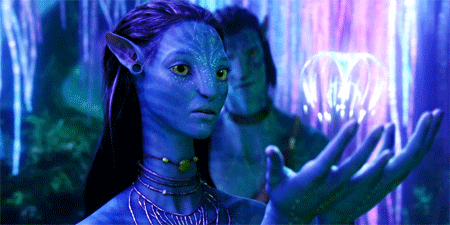 4. James Cameron's Avatar
Once again, there are a million reasons I could share with you all about why this movie is one of my favorites. When I first saw the film, I was simply in awe. Honestly, I had always dreamed of places like the world James Cameron created for Avatar. The vivid colors, the deep connection between nature and the Na'vi, and the very tangible relationship between myself and the world on the screen all made me fall in love with this film.
The score was done by James Horner (which is probably another reason why I love it so much). I not only appreciate the authentic tribal influences in the music but I love how flawlessly it was done. It truly feels otherworldly, yet familiar at the same time.
My favorite piece from this movie would have to be Climbing up Inkimaya -The Path to Heaven . When I listen to this song, I can feel the mystery and wonder of the world James Horner created alongside James Cameron.
I could probably go on for days about this movie, but needless to say as beautiful as the film is, it wouldn't be half as lovely without the music.
As a little girl, I remember watching this movie and loving it. I probably didn't love it for any substantial reason, other than the fact that it portrayed a story I'd been told all my life. Since I've watched it as an adult however, I've gleaned so much more from this film and enjoyed it with an adult's perspective. Like I've said previously about the other movies in this list, without the orchestral score this movie wouldn't have the same impact. The Prince of Egypt is about finding who you are, letting go of the person you thought you were, and being confident in the talents and skills you've been given.
The composers, Stephen Schwartz (with Hans Zimmer), is very famous for not only film scores, but Broadway scores as well. He has written for Wicked, Pippin, Godspell, and films such as Pocahontas, Hunchback of Notre Dame, and Enchanted. One of the things I love most about his work is that a lot of his scores are heavy with brass and strings (which tend to be my favorite sections in orchestral settings).
I think what speaks to me the most from this score is the emotion written into it. Moses goes through immense hardship and contemplation about his life and who he is as an individual. This is reflected in the music

―and so is an underlying feeling that everything will turn out all right in spite of the impending doom for the Israelites. Every song has a message you can apply to your own life, and I love that about this score.
It's hard for me to choose just one favorite from this movie

―though if I absolutely had to, I would choose two:

The Burning Bush

, and

Thus Saith the Lord

. I love

The Burning Bush

because of it's calming nature. For some reason, I feel as if I can listen to this and actually collect my thoughts...like it's a safe place. Honestly, I could listen to it on repeat for hours. For

Thus Saith the Lord

, I love the intense syncopation and lyrics. It really shows how both of the brothers don't wish to be on opposing sides, but Pharaoh's stubbornness is not and will not ever allow them to have that relationship again. The brass and strings really heighten the powerful feeling of impending catastrophe, and it's exciting piece.
Also, why has this not made it to Broadway yet? It has so much potential to be a hit musical!
______________________________________________
Alright, well that's all I have for today's Music Mondays!